The opportunity to turn lemons into lemonade is there but would you do it?
We all know that nothing worth doing in life is ever easy, especially when it comes to running your own business. Week after week, if not day after day, new challenges are going to continually pop up and plague you wherever you go. But trust me when I say it's not all doom and gloom, because with the right mindset and tactics, these challenges could just turn into the incubator you need for your next big break and idea!
If COVID-19 taught us anything, it's that our world and the entire business landscape can (and does) change at the drop of a hat. Unfortunately, some businesses were forced to close their doors but others were given the opportunity to grow their business in ways that weren't possible beforehand.
Our biggest takeaway from this? Adaptability. Nothing lasts forever, so when change does come knocking at your businesses door it's important to let it in and embrace it.
That may seem easier said than done, but just because you're running your own business doesn't mean you have to do it alone. After all, there's no "I" in "team", right? Having a strong and reliable circle of peers can not only help you carry the burden of change, but also help turn these challenges into a great opportunity. Collaboration is key, especially in today's ongoing COVID climate.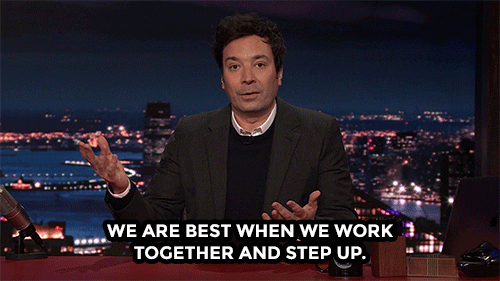 But don't just wait for change to come to you. Part of successfully converting challenges into opportunities is being proactive and not just reactive. Keep an eye out for a change in trends, technology and world events so that you aren't on the backfoot when these changes become something more serious.
If you are keeping on top of what is occurring in the world around you, you are more likely to ensure you know the information you need to be able to relay it to your customers/clients.
Yes, change can be scary, but once you get into the habit of planning solutions and turning these negatives into positives, you'll soon find there's not much that can get in your way!
Till next time, keep it hero,
👊🏼 Team G&C
PSST - if you want to know more about sprucing up your socials or website, please reach out and book in here for a discovery call. During this 15-minute free chat, we will discuss what is necessary to get you from Zero to Hero.