Tell me what you want, what you really reel-ly want?
So, you've heard the name. You've seen the icon at the bottom of your Instagram page.
You've heard that they're all the rage these days, but what exactly are Instagram Reels and why do you need to be using them? Well, why don't we find out?
Here at G&C we don't like to sugarcoat things so when we heard there was a new way for you to post your content we were hesitant to get amongst it #realtalk
For our clients, we know that there is already huge pressure on themselves (by themselves) to create content that converts, boosts sales and allows them to personify their biz - so why add another?
I am in this case, extremely PRO Instagram Reels. Allow us to fully explain below -
Instagram Reels are a new way to share content in the form of a 15-30 second video exclusively on Instagram. Sound familiar? Well it should, because it is modelled very closely after a little app called Tik Tok. Much like Tik Tok, Instagram Reels allow users to get creative in ways that standard social media hasn't quite been able to allow, which is great news for small businesses owners.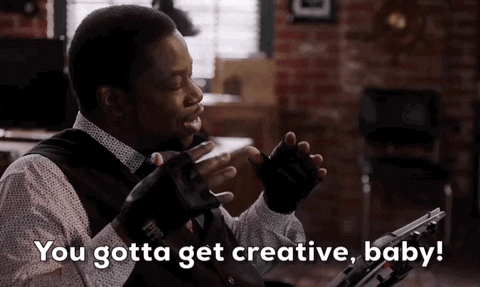 In 2020, apps like Tik Tok and Instagram Reels have taken a huge jump in popularity thanks to the isolation that COVID has caused. Sure enough, it wasn't long before businesses saw this as a great opportunity to gain more followers (on and off these two platforms) whilst increasing their engagement on social media - not to mention their cash flow with new audiences converting to customers.
Our top tips for Instagram Reels:
Keep the captions short and sweet. Long captions detract from your video and can bore audiences very quickly. Let your video do the talking

Find your niche. Identify why your audience is following you and ensure that your content is achieving the same core goals.

Hop on the trend train early. Trends come and go very quickly, so if you see the same song or Reel format consistently, jump on it sooner rather than later.
Instagram Reels give you a chance to freshen up your online presence and showcase your businesses unique qualities, all while helping you gain followers and increasing your overall engagement. So why not give it a shot?
Till next time, keep it zero,
👊🏼 Team G&C
PSST - if you want to know more about sprucing up your socials or website, please reach out and book in here for a discovery call. During this 15-minute free chat, we will discuss what is necessary to get you from Zero to Hero.